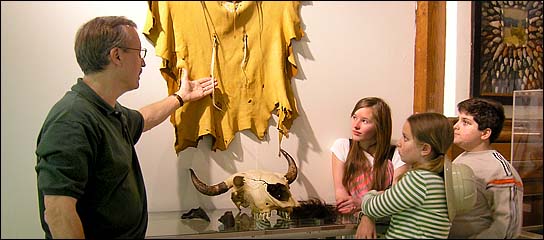 NATIVE AMERICAN COLLECTION
Discover how the tools that Native Americans used for food production and hunting evolved from Paleolithic times, 11,000 BCE, through the Mississippian period, 1,500 CE. Our collection also consists of a large number of projectile points.

You can also view clothing, household items and artifacts of historic Native Americans.